So.. LOTS of people have been asking for pictures and updated about my surgery.. I got so busy with all the wedding plan and everything I pretty much forgot it even happened! BUT I LOVE the outcome! The whole thing really wasn't to bad! Not much pain at all! The worst part was just getting sick from the pain meds other than that it was pretty easy! Dan took such good care of me! I was so excited about wedding stuff (remember the surgery was only 2 days after I got engaged!) that I pretty much just did wedding planning my whole recovery- I even went dress shopping with my cast still on!! I about passed out- pain killers+no food+tight dresses= BAD IDEA!! The after picture I've posted below was taken about a month and half ago and more swelling has gone down since. It normally takes about 6-12 month for it fully recover and for all of swelling to go away. I can definitely feel and see the swelling still, especially at the tip. But that should all be gone before to long! Anyway hope everyone is doing great!! Can't wait to see everyone in September or October ((whichever reception you can make it to))!! Hopefully by then more of the swelling will have gone down! LOTS of Loves!!
This is me with "Dr. Dan" - he proved again on Saturday how great he really is!!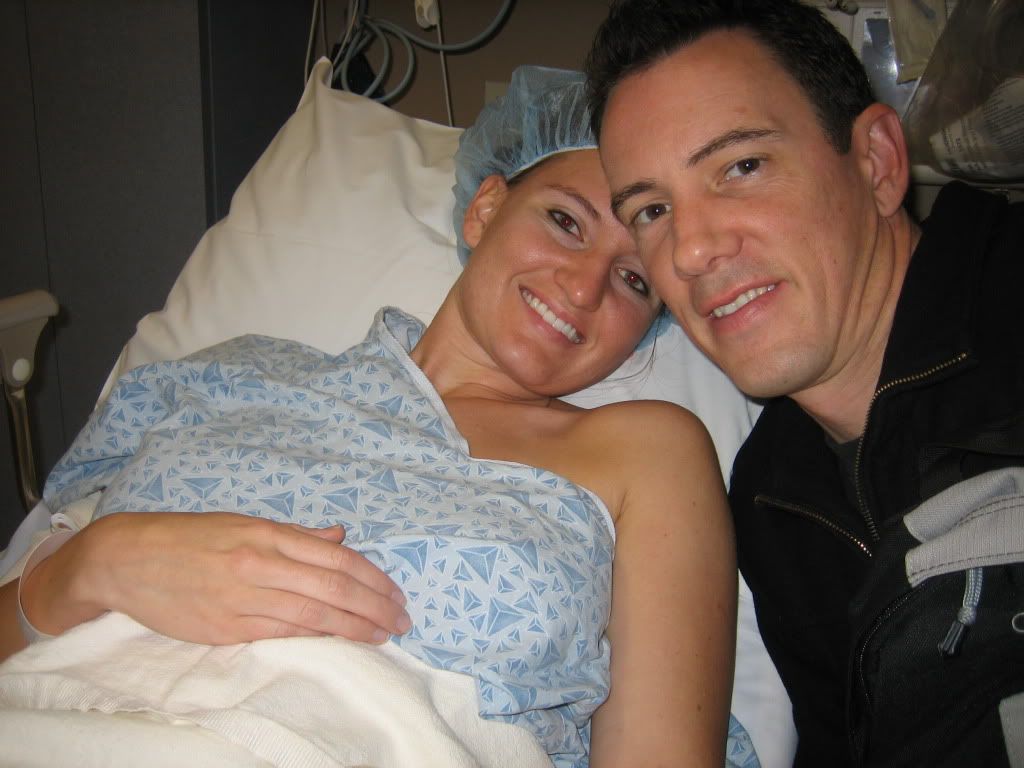 This is me with my actual doctor, Dr. Lawton!! She's the BEST!! I would refer ANYONE to her anyday!! (I look hot in my little cap I know..)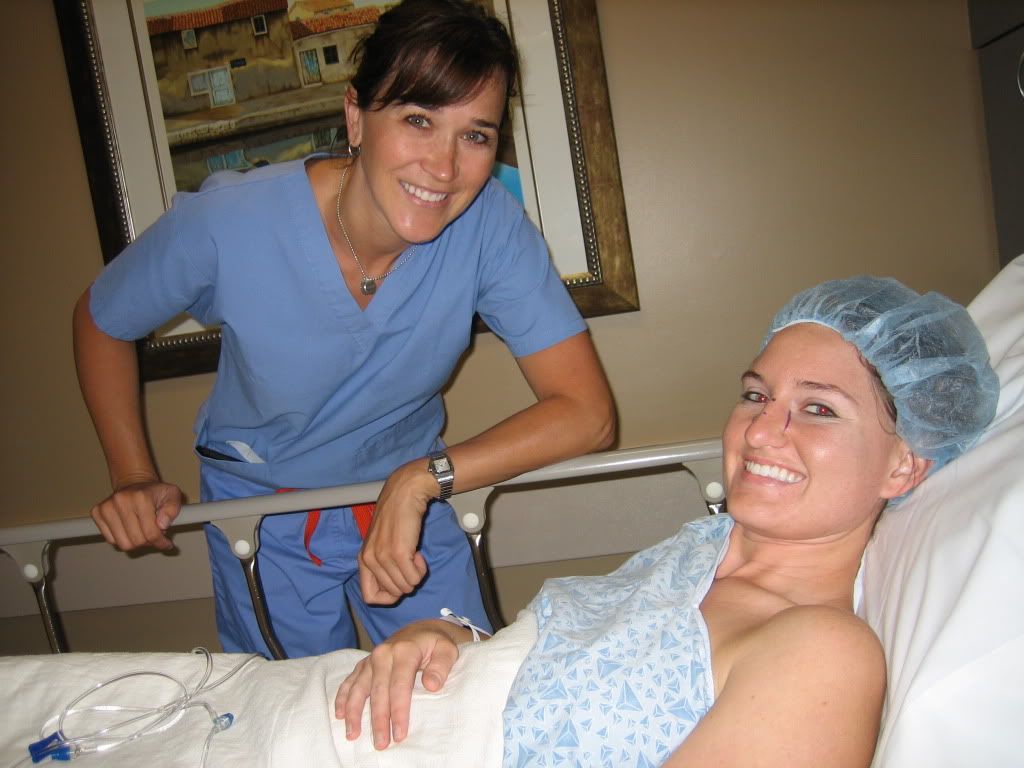 This me right after I got home!! Fun right?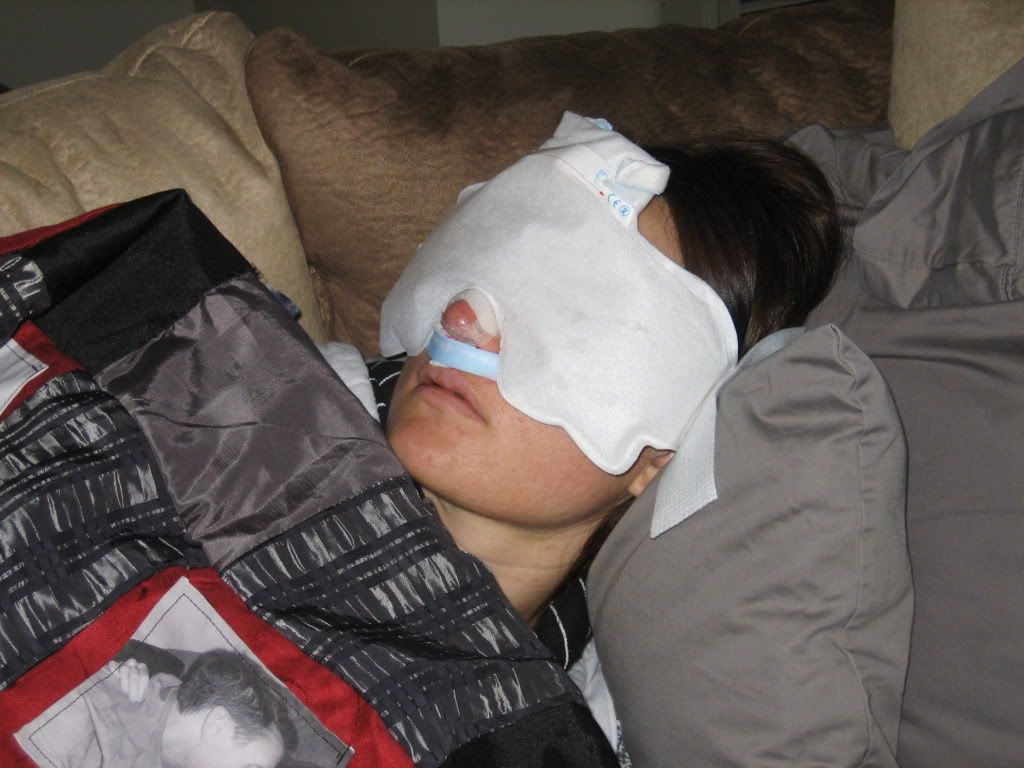 Alright and here's the before and after!!